Top (Most-Wanted) Categories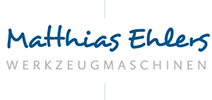 FEELER FMH 500
Matthias Ehlers Werkzeugmaschi
DATE
26. Oct. 2018
MACHINES
37
STORAGE AREA
m2
Bearbeitungszentrum - Horizontal

FEELER FMH 500

Sonderpreis von 39.900,- €

zum Angebot: 2033-200017

Elektropläne gesucht
Klaus Rosenboom
DATE
10. Oct. 2018
MACHINES
23
STORAGE AREA
m2
Werte Händlerkollegen,

wir suchen dringend die Elektropläne für eine

Hwacheon Hi-Eco 21 HS, Bj. 1998

Kann uns hier jemand Unterlagen zum Kopieren zur Verfügung stellen?

Oder falls selbst nicht mehr benötigt uns gegen Berechnung überlassen?

Vielen Dank im Voraus.

MfG

i.A. R. Heuß

BAZUni GROB BZ500 1999
Johann Kleinlein Werkzeugmasch
DATE
28. Aug. 2017
MACHINES
413
STORAGE AREA
m2
5-Achs BAZ Universal
GROB BZ500 Baujahr 1999

X-Weg 630mm
Y-Weg 630mm
Z-Weg 630mm
Steuerung SINUMERIK 840D
HSK A63 10-10000U/min

näheres unter 1005-14375


Kleinlein Johann Werkzeugmaschinen GmbH&Co.KG
90441 Nürnberg
Email: info@kleinlein.de
www.kleinlein.de
+49 911628110

More news of this trader...
machine knowledge
Buy Used Machines with LagerMaschinen Machine Market
When starting or expanding a business one often needs to start from scratch. Purchasing these new on the Machine Market can be a daunting task.
Purchasing on the used machine market can save time and money.
No matter your branch of manufacturing machines are a part of the production world. Purchasing a new machine for your small or medium-sized business may not always be an option. Materials and equipment are steep start-up costs but machines needed to manufacture the end product are definitely the steepest initial expense. In such manufacturing fields both large and small machines are needed LagerMaschinen's machine market has made it their mission to make the used machine market an accessible affordable and innovative buying experience. Purchase your next used machine from LagerMaschinen's machine market and improve the productivity - and ultimately the bottom line - of your business.
Buying machines on the used machine market can really save you time.
Purchasing a machine on a machine market for your new or expanding business is not unlike buying a car. When buying a new car there are credit checks forms to fill out choices to make and the entire process is generally long and drawn out. When purchasing a used car however you can speak directly to the previous owner ask specific questions about how it works and what its quirks might be and leave feeling well informed about your decision. LagerMaschinen is determined to expand the experience of buying a used-machine into something like this second scenario. Use LagerMaschinen's online platform to browse machines based on location function or condition. With delivery installation and customer service included how could you possibly go wrong? Purchase your next machine on the LagerMaschinen used machine market.
Merger of a strong dealer community
LagerMaschinen.de is a merger of a strong dealer community, consisting of machine dealers from the European area, mainly from Germany, Switzerland, Holland, France and Austria. As almost all stockholding dealers offer their machines for sale in this dealer network, almost all machines are immediately available and available from stock. In addition, most machines undergo a quality control that gives you, as a buyer, the certainty of tested quality. All machine traders are part of a large dealer network where every single trader can access the entire inventory of the network. Thus, each individual becomes a strong member of the community and thus well positioned in the advancing digitization of the machine trade.
Used Machine Traders: Broker Consultant and Salesperson
Used machine traders worldwide are not only skilled in selling their used machines. They need to counsel their customers and find the best machines available.
[mehr lesen]
Pillar Drilling Machine: versatile and efficient!
A pillar drilling machine has a wide variety of uses on a wide range of materials. Pillar drilling machines are ideal for both home and business use.
[mehr lesen]
The right hob sharpening machine for you at LagerMaschinen
Anyone involved in the process of gear cutting knows the importance of a hob sharpening machine. Find the best used metalworking machines at LagerMaschinen.
[mehr lesen]
Used spring making wire working machines
Getting used spring making wire working machines from LagerMaschinen.de is an excellent way to ensure the quality of the machines while saving money
[mehr lesen]
Find an affordable reliable radial drilling machine online.
A radial drilling machine can be an expensive purchase. If your business is in the market get the most for your money with used machines from LagerMaschinen.
[mehr lesen]
Find a deephole boring machine to suit your needs
A deephole boring machine has many possible applications including weapons production. If you're in the market for a deephole borer check out LagerMaschinen.
[mehr lesen]
Find the best gear cutting machines at LagerMaschinen
Gear cutting machines is a broad term for a wide range of machines. Regardless of your gear cutting needs, you can find the best used machines at LagerMaschinen.
[mehr lesen]
Purchase a notching machine with LagerMaschinen.
By purchasing a used machine from LagerMaschinen you're making a wise decision for your business. New machines can be expensive and not meet specifications.
[mehr lesen]
Used planing machines: a cut above the rest
Planing machines are well-established, multi-functional tools in the metalworking industry. If you're looking to save money look for used planing machines here.
[mehr lesen]
Used sheet metal working machines at LagerMaschinen.de
Buying used sheet metal working machines is a great way to keep the cost of new machinery to a minimum without sacrificing the level of quality you demand
[mehr lesen]
Buy your used vertical machining center from LagerMaschinen.
If you are looking for a vertical machining center but do not want to pay the price of a new one purchase a quality used machine from LagerMaschinen.
[mehr lesen]
LagerMaschinen - grinding machines and more at your fingertips
Grinding machines are crucial to the shaping and finishing of a variety of materials. Find the best selection of used grinding machines at LagerMaschinen.
[mehr lesen]